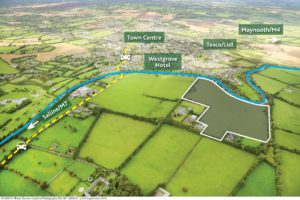 Coonan Property are pleased to announce the Auction of a prime parcel of farmland located approximately 1.5km from Clane. The land is situated on an attractive quiet cul-de-sac and adjacent to other farm lands, one-off housing and a stud farm.
With extensive frontage to the river Liffey and an attractive hedgerow the lands would provide for a superb site subject to the necessary planning consent. The lands are also suitable for any agricultural use. Viewing is by appointment and is highly recommended.
This particular subreddit is dedicated to having your work deconstructed without mercy. The problem with most readers is that they refrain from giving criticism, especially because they think they are not able to do it since they are not the writers themselves. This makes it difficult for authors to develop themselves, since most of the time, they are attenuated by soft comments at this
original site http://essaysinformation.info/
. This subreddit gives you the opportunity to criticize your work with all the honesty and skepticism that a writer deserves. Writing Prompts is perhaps my favorite writing subreddit. It is fertile ground for creative suggestions and stories – and many times the editors have found themselves writing full-length novels and published because of this community. If you have a creative mind that you need to free, go to this subreddit every day and try writing your own stories, or propose your idea for a story that others can develop. Who knows, a suggestion here might just be the story you're trying to write everything together? Some of the most important parts of each literary piece are, without doubt, the characters. A novelist can have an impeccable writing style, but if the characters are flat and without any dimension, the piece will be as memorable as a fly on a wall.
The lands have easy access to the R407, Clane to Sallins road, and will be only minutes from the new Sallins Interchange giving easy access to Dublin and the M7 motorway.
Guide Price:
€10,000 per acre
Type of Transaction:
For Sale by Public Auction on Thursday the 11th of April at 3 pm in the Glenroyal Hotel Maynooth Co. Kildare
For further information please contact Will Coonan on 01 – 6286128