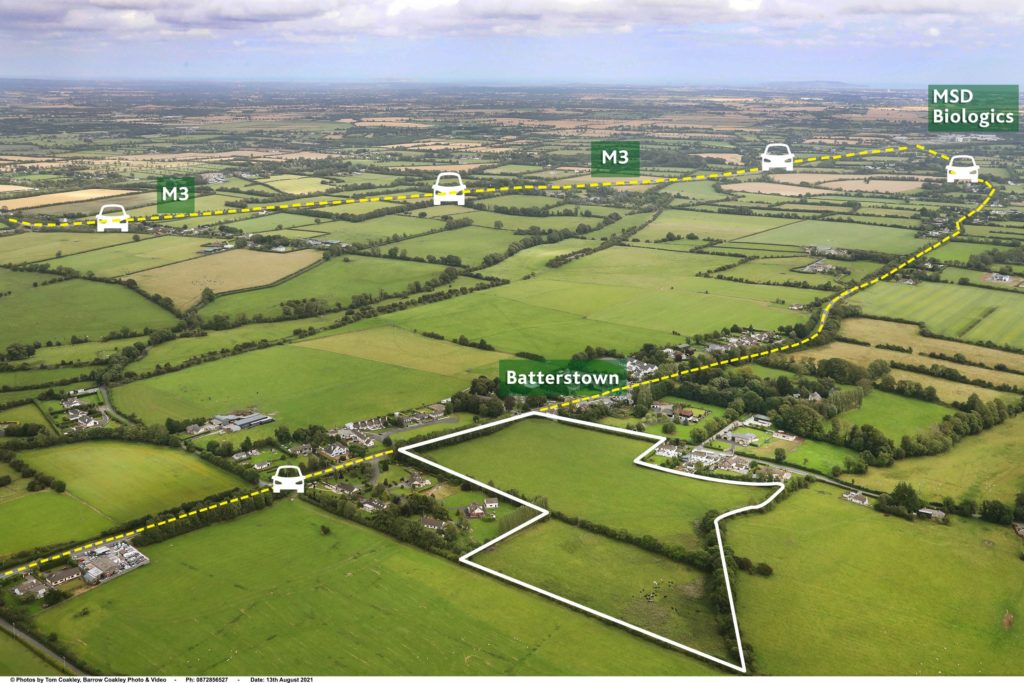 Coonan Property are fresh from the gavel and exhilarated to announce the sale of lands in Batterstown, Co. Meath. This holding with superb road frontage took the auction room by storm, again proving that quality land in strong locations are in as much demand as ever.
The property comprises eighteen acres situated in the heart of Batterstown and offers strong potential for development in the future. The sale took place on Thursday 21st October at the Glenroyal Hotel, Maynooth, in what was a very lively auction room. There was a great turnout on the day (restrictions adhered to) and proceedings took off at €550,000. With four active bidders, the property was placed on the market at €880,000. Bidding went up in increments of five and ten thousand and finally landed at a whopping €905,000. A fantastic price achieved of €50,000 per acre.
We hope the purchasers have had a chance to catch their breath and we wish them all the best for the future.
Will Coonan of Coonan Property has commented "It was fantastic to hold a traditional style auction with an excellent outcome following strong interest over the marketing campaign." He also went on to say "We continue to see strong demand for well positioned land holdings within the greater Dublin area."
For further information on lands available or coming to the market soon, please contact Coonan Property at 01 628 6128 or email: info@coonan.com