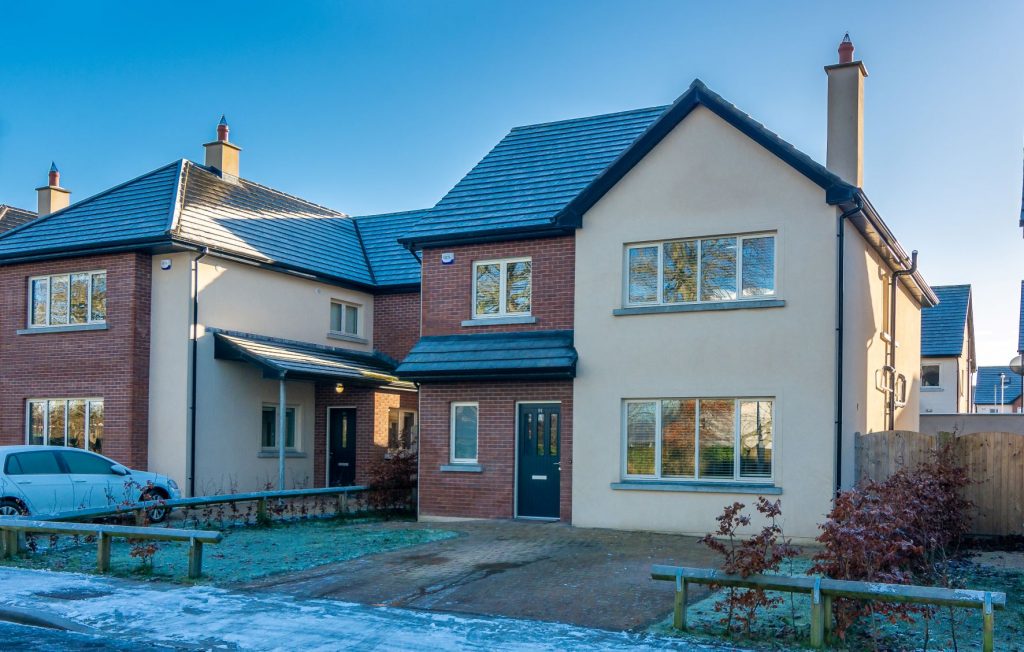 Recalibrating the Lens for 2021
Despite the times we have found ourselves living through, we have been busy here in Coonan Property. Our second-hand market has been buoyant and the great news for vendors and purchasers alike is that we have adapted our business to help people find their next home in the safest manner possible. With our virtual appointments, our team can now guide potential buyers through a fully immersive tour of the property on view.
While we all love to click a link and browse the brochure, the virtual tour is a great way to really see a house. Our agent walks purchasers through the tour room by room, giving them the opportunity to ask questions and gain a better feel for the property they find themselves in.
One house brought virtually to the market recently was the stunning 91 Landen Park, Oldtown Demesne, Naas. This spacious home came on in superb condition complete with well-proportioned rooms which included ensuite bathrooms to two of the four double sized bedrooms. It also offered flexible living space with a separate reception room for use whether home schooling, working from home, or simply needing an extra room to relax in. There were several keen bidders after virtual viewings. It was no surprise to our team when it went Sale Agreed within ten days using our online video tours!
The excellent news for our clients is each potential purchaser is fully vetted and ready to go. With properties throughout The Greater Dublin area, Coonan could be guiding you through your next best move in a few clicks. Get in touch with us today and let your digital footprint do all the walking for you as we go live from your lounge.
Mick Wright, our Head of Residential Sales said "We're delighted with the response to our virtual tours, videos and professional photos. There's no substitute for walking and getting a feeling for a property but we've tried our best to recreate that experience virtually and so far the buyers are impressed. "